Case Study: Social Media, The Purple Bear, Newcastle Upon Tyne
The Challenge – this is a great bar with high quality operators and a great retail offer and design but in a very central but tough to find basement location. The operators were already very active across social media but needed to boost takings and profitability.
The Solution – we carried out analysis of their current digital presence and presented a range of actions to help with their digital presence to push awareness of their retail offer and overcome the locational issue with the site. We also ran a targeted campaign on Facebook to reach out to the local market area as per the powerpoint shown below.
The Result – we reached 171,000 heavily targeted prospective customers and helped to develop great awareness and drove trade increases in a short space of time.
See full details of the campaign by clicking the link below: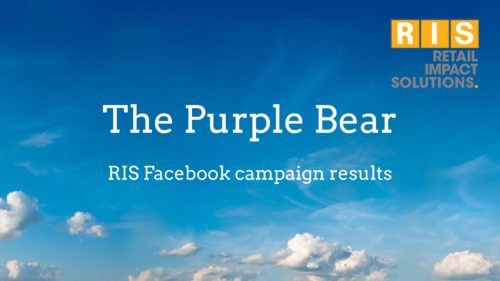 Case Study: Website, The Bay Horse, Masham, North Yorkshire
The Challenge – to create a website that properly showcased the beautiful Bay Horse which has been 'undersold' digitally in comparison to it's undeniable real world charm. The Bay Horse is a traditional Yorkshire market town inn lovingly refurbished to very high standards with 5 lovely letting bedrooms.
The Solution – We created a new quality website which sells the business appropriately (and not overselling the business as perhaps a boutique hotel when it is a lovely inn) including online room booking, great food images, 360 imagery, google tour and more besides.
The Result – the operator is very happy with the results and online booking in particular is proving to be very important in driving increased room sales.
Check out the website by clicking on the link below: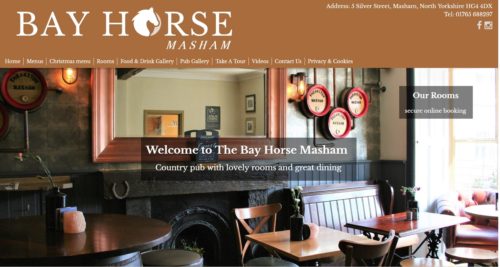 Case Study: Launch Package, Gate Inn, Sutton cum Lound, Nottinghamshire
The Challenge – our client (a highly regarded food business operator) was due to open a new upmarket and unique/stylish country inn. We were asked to create and project manage the digital marketing launch. The business has had a mixed reputation with changes in ownership and our client had undertaken a major refurbishment.
The Solution – We combined a temporary website which went live 4 weeks prior to opening and the full website went live 7 days prior to opening with all menus/offers and deals. We combined the website launch with a countdown campaign on Facebook reaching out to thousands of prospective customers in the local area with key messages about the business. We also created an email database with a website sign up form and ensured that email addresses were harnessed throughout the whole period.
The Result –
• 270,000 unique Facebook views in the local market area
• Great SEO giving good Google search results
• 51,000 Google Image views
• Website visits 14,000 visits and 31,000 page views
• An amazing opening period from the day of opening and has been sustained since on a successful basis.
Check out the website by clicking on the link below: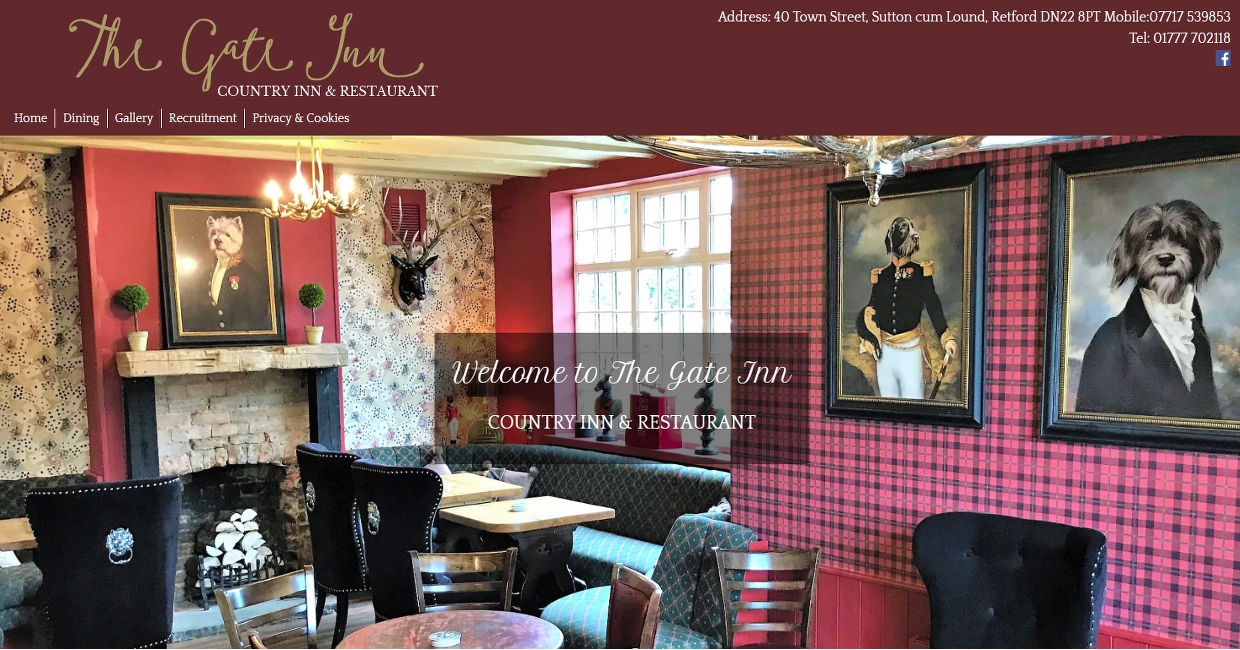 Case Study: Google, Crooked Billet, Newton Longville
The Challenge – When prospective customers searched on Google for this business, the results were uninspiring especially in terms of images.
The Solution – Our google accreditation enables us to upload images, information and website links speedily to overcome issues where businesses change hands and information needs updating as a matter of urgency. Google is very often overlooked as a bedrock of a digital marketing strategy and we can help you to get the foundations built correctly. In this case, we corrected the basic business information and uploaded quality imagery to transform the viewers impression of the business.
The Result – See google images graphics below: